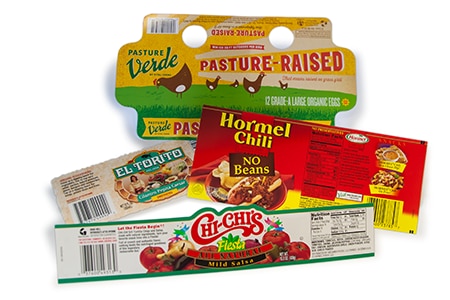 The cut-and-stack (C&S) label market demands flexibility, but managing thousands of SKUs and attaining short lead times is challenging. In a market that is constantly changing you need someone who will move at your speed.
At Smyth, we understand the definition of flexibility. Our optimized label program provides speed-to-market and suppy-chain efficiencies based on your needs.
Order only what you need, when you need it!

paper glue-applied
film glue-applied
wet strength paper
metalized paper & film
blow mold IML
injection mold IML
backside printing
embossing
foil-stamping
specialty coatings
combination coatings
lithographic
digital
combo & dedicated forms
expanded gamut
custom die-cutting
mix prevention