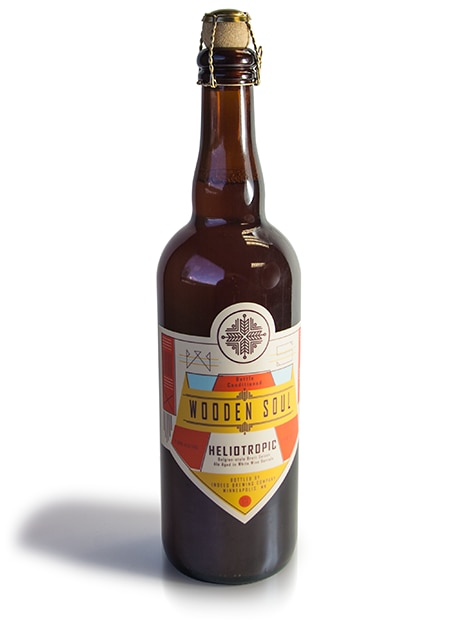 The craft beer market has experienced explosive growth over the last decade, with more and more brands and varieties arriving daily. The challenge for individual brewers now is to do things smarter than the competition.We can help! From our multiple labeling solutions for both cans and bottles to our application systems developed specifically with craft brewers in mind, we'll be your packaging strategy partner.
Craft brewers are discovering the versatility that PS labeling provides. More and more bottled craft beer packaging is being decorated with PS for the range of materials offered and the wide latitude of design options.PS labeling equates to bottles in traditional thinking, but craft beer marketing is hardly traditional. Think outside the bottle! PS and cans are a powerful combination. Labeling cans lets you use this popular package option without the need to order high volumes of pre-decorated inventory. Employ digital printing to open up a world of personalization and options for varietals.
The mainstay label solution for a multitude of craft beer brands, cut-and-stack labels are versatile, economical and durable. Wet strength papers endure long stretches of product life in cold/wet environments, looking great and delivering your message all the way. Do you need a program for inventory management and regular order schedules? We've got great options for you.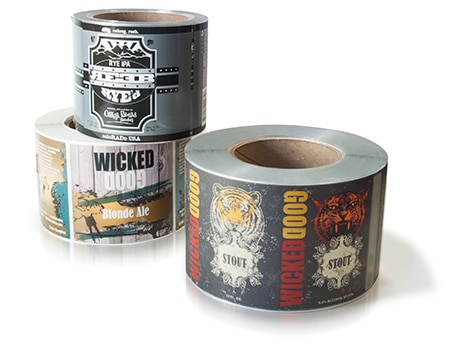 Craft beer is growing but much of the package decoration is shrinking; shrink sleeve labels that is! Shrink sleeves offer craft brewers a unique way to tell consumers about their beer product, covering the entirety of a bottle with attention-getting graphics to convey the spirit of the brand.