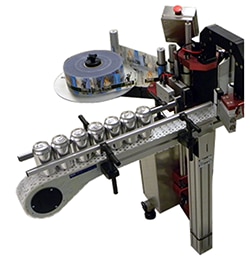 Your application strategy should provide speed, accuracy, and reliability. Unfortunately you may be spending as much time letting equipment service techs in the door as getting product out the door. You have better things to do!
Smyth's Red Rock Engineers provide reliable, integrated systems that will keep your lines running with zero downtime and extreme accuracy. Whether it's an on-pack promotion or new equipment installation, we can help execute your most challenging projects. It's what you should expect from an equipment partner, and it's what you'll get from Smyth Red Rock.
Smyth Red Rock = Rock Solid Reliability!
custom application solutions
promotional labeling
pressure sensitive items on cartons
web printed materials on press
primary labels to CPG packaging
equipment purchase
equipment lease and rental options
project consultation
equipment integration
complete technical support
Shorewood | Collamat | CTM | EPI | Aesus / Gernep