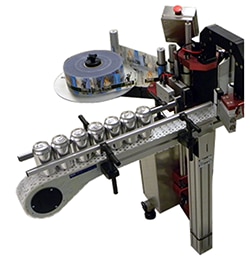 Red Rock specializes in designing highly reliable label application machinery and systems, which help our customers' increase speed-to-market and more effectively manage their package decoration and promotional labeling strategies.
Red Rock can assist you with pressure-sensitive application systems for most conventional consumer packaging, as well as custom systems for unique or proprietary package designs. Additionally, we are the recognized leader when it comes to high-speed systems to apply promotional and secondary labels to consumer packaging and printed materials.
Smyth Red Rock = Rock Solid Reliability!
custom application solutions
promotional labeling
pressure sensitive items on packaging
web printed materials on press
primary labels to CPG packaging
equipment purchase
equipment lease and rental options
project consultation
equipment integration
complete technical support
Shorewood | Collamat | CTM | EPI | Aesus / Gernep